Unlocking a Business's Potential through Coaching
---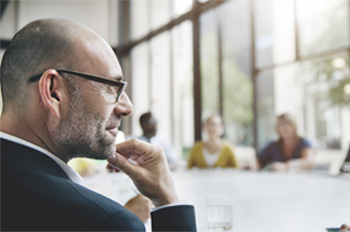 How often are you evaluated on your job performance at work? Annually? Twice a year? At some companies, not at all. That couldn't be further from the truth in sports. The best athletes in the world didn't reach the top of their game on their own – they were continually critiqued or "reviewed" by their coaches game after game, season after season. Because even the best athletes have room for improvement. Coaching is about supporting players in the process of maximizing their potential. Whether in sports or business, coaching can help achieve greater focus, clarity, and results and increase the overall bottom line. Here are some of the other benefits of using sports coaching techniques in your business:
Refining Their Practice – Like a sports coach, a business coach should constantly observe all "players" and provide feedback, because observing alone is virtually worthless. Feedback does not mean nitpicking and micromanaging, but rather helping employees identify skills that need improving and recommending ways to improve. Some players learn best by hearing explanations, others learn by observing so be sure to use both articulation and demonstration when giving feedback.

High Performers – Coaching is about developing the capabilities of all employees, no matter what level they are currently at. Even though high performers may feel like they've already maximized their potential, coaching can be used to improve their results, too, such as teaching high performers how to spend less time to achieve the same results, or engaging them to be role models and teach their best practices to others. When high performers are clear about what skills and techniques will work even better and then are capable of implementing them, their motivation typically increases.

Coach Plays – Once a coach sits down with a player and discusses the player's performance, they can work together to create tailored "plays," sets of techniques that will help achieve the desired business outcomes. It's not always that a new play needs to be created, but sometimes taking a closer look at an existing play that can be revamped or improved. A coach figures out what players can do more of, or do better, as well as what could be done differently and/or less of? The coach can develop a plan for the execution of plays needed to succeed and achieve realistic goals.
Great coaching can be the key to success in business, because it has the ability to brings about change in a company and a transformation in their employees. In sports, coaching is not only for people with problems or those who can't "do it on their own," but rather a tool that can help teach players new skills and help them to excel. Bringing sports coaching techniques into your business can have the same effect.
To learn more about Cohen Brown's Professional Sports Coaching for Business program, click here: