Why conquering fear is an essential skill for managers
---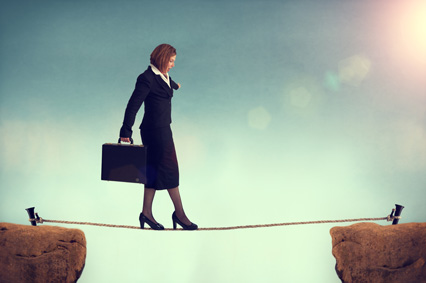 The single most essential third-space skill for managers in today's world is courage – and there are five ways this can be taught.
1) You can't fix it until you admit it
People trapped by their fears are discouraged and need to be encouraged.
2) People need to realise that courage is learnable
Just as there are steps to learning math, there are steps to learning courage.
3) People quail in the face of big risks but can be coaxed to take lesser risks
Ask managers to take small risks within 48 hours of learning the skill to immediately build confidence and experience.
4) Understand people's objections as something to be welcomed, not feared
"Objections are the royal road to closing the deal!"
5) Fears are often revealed through nervous behaviors
Teach confidence in the form of communications arts and skills.
If your managers are letting fear hold them back, teach them courage so that they can let go of their fears and leap forward to reach their full potential.