How to avoid workplace distractions
---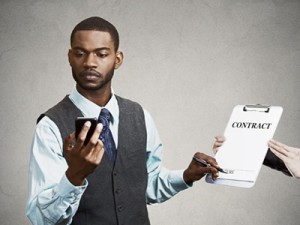 One of the biggest deterrents to workplace productivity is constant interruption. But what's causing these disruptions and how can you beat them? Experts weigh in on the most common workplace distractions and how to overcome them.
Here are the top five biggest workplace distractions and advice on how to beat them.
Smartphones/Internet/Social media: The easiest way to avoid this pitfall is to simply turn your phone off
Email: Set aside a few designated times during the day to read and respond to messages.
Meetings: Take concrete steps to ensure the right people are attending meetings, and that tangible action is taken after a meeting to avoid wasting time, energy and money.
Open-door policies: Set appointments with your staff instead of encouraging them to walk in whenever they'd like.
Coworkers: Don't be afraid to speak up. Politely asking your neighbor to keep the noise down in the name of productivity and working together to come up with solutions for both of you can go a long way.