Living the Dream of Retaking Time
---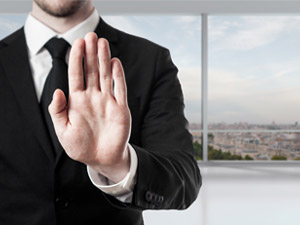 Edward G. Brown, author of "The Time Bandit Solution: Recovering Stolen Time You Never Knew You Had," makes an unassailable case. "Interruptions treat that treasured, finite resource (time) like the cheapest of commodities."
Brown outlines the top five time-loss factors: interruptions, restarts, momentum loss, do-overs, and distress manifestations. Brown continues by elucidating what he calls the "Interruption Culture."
Brown calls the solutions "Time Locking" and "Focal Locking."
For Time Locking: "By negotiating with your colleagues and your counterparts . . . you and they will be spared many interruptions and you will also be spared the difficulty or inconvenience that someone else's Time Lock might otherwise cause you," writes Brown.
There is, however, one "final" series of points about what Brown calls "the most invidious, pervasive, dangerous, stubborn and inflexible of all the Time Bandits."
He's referring to the reader—you—and the key learning point is how important it is to exercise "Focal Locking" in going forward.
You may find yourself needing to read "Time Bandits" more than once. But it's worth the read.