What Professional Sports Coaches Can Teach Us to Improve Our Business Coaching
---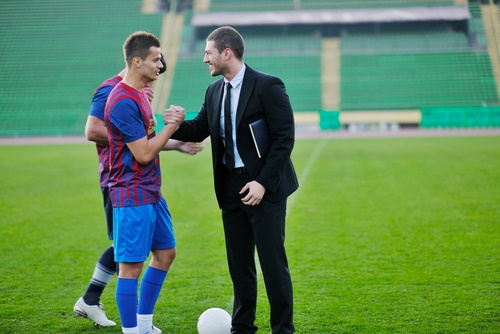 The world's greatest coaches are sports coaches. The Hall-of-Fame coaches of our time all have the ability to identify and maximize the skillsets of their players to achieve the best results. Simply put, good sports coaches can effectively observe their players, provide feedback, and instill confidence. When it comes to business, it is our bosses, supervisors, and leaders who are the coaches. So what does it take to be a dynamic, proficient, and highly skilled coach able to propel a team/business forward? Take a look at Cohen Brown's Coach Skills Loop, which teaches "coaches" how to effectively observe their "players," provide them with honest, effective, and specific observational feedback, and build their skills.
If you supervise others, at some point you've most likely been told to "coach" them.  If you want to coach, but quite honestly don't know how, guess what? You aren't alone.
The reality is that traditional coaching efforts in the business world have largely failed.
Why?
Because in business, where effective coaching can make a huge difference in employee engagement and revenue for the firm, we don't do the basic things that professional sports coaches do, not to mention the things our little league, soccer, or ballet coaches did to help us succeed in athletics when we were kids, or that we pay our golf or tennis coaches to do to improve our game today.
So what do athletic coaches actually do? They observe their players during practice and in the game. They provide precise feedback based on their observations, and then they build skill. At Cohen Brown we call this the Coach Skills Loop.
At Cohen Brown we've studied what professional sports coaches actually do to build World-Cup- and Super-Bowl-winning teams as well as Olympic gold medalists. Naturally some of their techniques are not transferable to the business world, but many of them definitely are!
We've carefully identified which professional sports coaching practices are transferable to business and teach leaders exactly how to utilize them to maximize employee engagement, build unbeatable teams, and achieve winning bottom-line results.
Watch and listen as you pass a neighborhood baseball diamond or soccer field and you'll probably see and hear the Coach Skills Loop in action. It might sound something like this:
"That was a good try. This time I want you to hold the bat a little higher and let your chin go from shoulder to shoulder when you swing. That will help you keep your eye on the ball. Now watch me as I show you how to do this and then you can try."
Now back to your business world. When was the last time your supervisor observed you performing one of your key responsibilities and then provided you with specific value-added feedback about what you did well, and one or two things you could do better next time to lift your performance?
When was the last time you observed one of your team members? How specific and candid was your feedback?
Learn More about Business Coaching