July 12, 2017
Determining Your Market
This session allows you to review past and current success with clients so you can replicate the same success in the future.  Being able to recognize the common attributes and characteristics of your successful interactions with clients will allow you to recreate this success.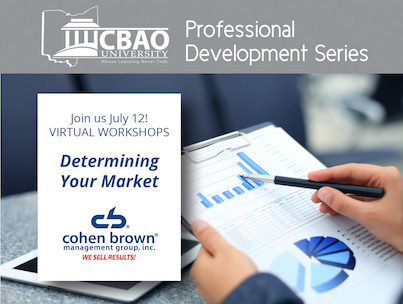 July 19, 2017
Listening – Overcoming Objections: Leading to the Business Close
We will discuss the probing questions that allow you to dig deep into the needs of your business clients and anticipate the objections you might encounter with those questions. The Objections Categorizer provides the proper correlators for bankers to respond effectively.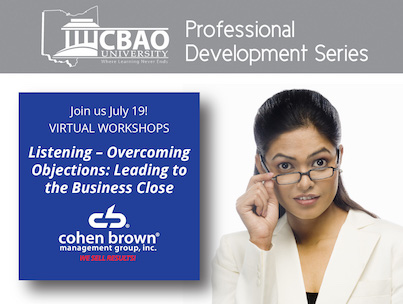 July 26, 2017
Pre-Call Planning for Business
This session will discuss how you can position yourself as a "better than average" Business Banker as well as improve your results by enhancing your probing questions. Are you really doing it? Every day? To the best of your ability such that nobody else could step into your position and do it better?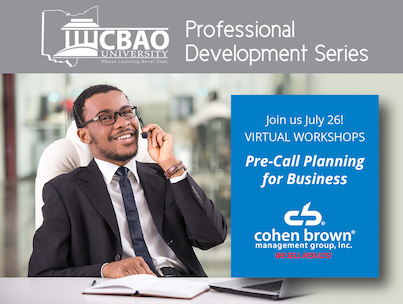 August 9, 2017
Because It Is Right for the Customer
During this session we will discuss the various types of business closes and create scripts for these closes. We will also review several scenarios to create recommendations that will answer the question in the customer's or prospect's mind: "What's in it for me?"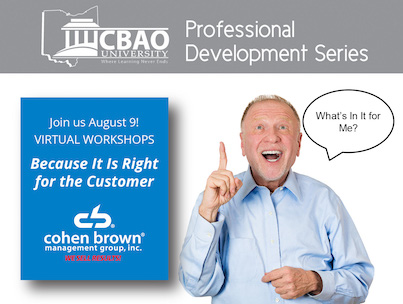 August 16, 2017
Embedding New Account Representative Product Knowledge
This session will provide trainers, coaches, and branch managers with the methods to embed product knowledge within the new account representative. We will focus on the critical content that will allow representatives to learn the features of the products they must discuss with current customers and prospects.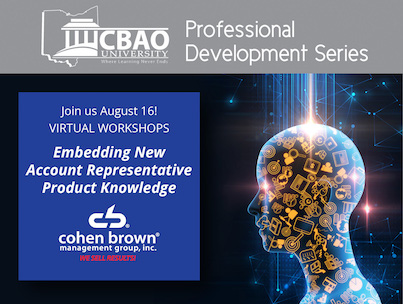 August 23, 2017
Preparing for Teleconsulting Calls During Campaigns
"Anxiety is the price you pay for the unprepared mind and mouth." Focused preparation, entry lines that establish credibility and interest, and preparing for objections will all reduce anxiety when making teleconsulting calls. These skills will be discussed during this workshop that will enhance your calls during product or service campaigns.