Building on a nearly 36-year legacy of world-class excellence in sales and service training and behavior and culture change, Cohen Brown is committed to ensuring a future in which we can continue helping people and communities across the globe.
Environment
Cohen Brown is committed to sound environmental stewardship. We're improving our environment by reducing the use of paper and becoming more digital through our virtual delivery platform, cbway. The cbway virtual delivery platform no longer requires training books as all of the learning is done digitally. We know that our "green" initiatives can have a significant impact on the global environment. Across our international offices, we are dedicated to ensuring a healthier planet for future generations and making Cohen Brown a great place to work.
Here are the environmental associations we support:
Cohen Brown also encourages our employees to participate in environmental initiatives targeted at implementing sustainable ways of working and living.
Our Sustainability Efforts
As a responsible corporate citizen, Cohen Brown is embedding sustainability efforts through our operations, maintenance, and procurement processes.
Energy
Cohen Brown has set a goal to reduce our total energy consumption by 10 percent by 2019 (based on the 2010 baseline year).
Green Facilities
Cohen Brown's U.S. offices are U.S. EPA Energy Star certified.
Waste Management
Cohen Brown is continuously striving to divert waste from landfills through a combination of waste reduction, recycling and reuse initiatives. In 2013, we recycled more than 600 pounds of waste, representing more than 65 percent of the total waste produced from our U.S.-owned and –managed facilities.
Diversity
We are strengthening our culture of diversity and inclusion to identify top diverse talent and to develop and retain our diverse workforce.
We believe that being an inclusive, global company with a diverse workforce inspires fresh perspectives and thinking that helps us compete more effectively for talent. Our diversity also helps us better understand our markets across the world and build stronger relationships with our customers and the communities where we live and work.
Responsible Sourcing
At Cohen Brown, we are committed to purchasing environmentally responsible products and energy efficient technology equipment, as well as incorporating sustainability criteria into our vendor sourcing and management processes.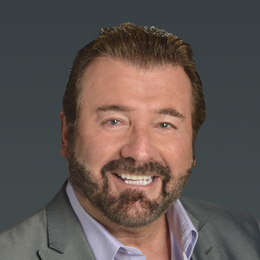 A message from our Chief Operating Officer
"As a global company, our goal is to honor and include the cultures, backgrounds, unique experiences and perspectives that our employees, customers and suppliers bring to enhance Cohen Brown. We are committed to creating an environment of inclusion to ensure our employees can contribute to their full potential and work in an atmosphere of mutual respect."
Ruben Rubinstein
Cohen Brown Management Group
Our Diversity & Inclusion Strategy
Our diversity strategy is focused on three key strategic pillars:
Attraction
Identifying top diverse talent
Retention
Retaining our best talent to ensure high performance and standards are consistent with our overall corporate mission
Development & Advancement
Developing our diverse workforce
Our Global Diversity and Inclusion Council
To ensure that our diversity efforts are sustained for the long term, Cohen Brown has established an internal Diversity Council chaired by our CEO. The primary focus of the Council is to oversee the development and implementation of our global diversity strategy.
How We Define Diversity
Diversity refers to the differences and similarities of all kinds that matter to our employees, the environment, our clients and stakeholders that influence our behaviors and actions.
We are committed to recognizing and appreciating the variety of characteristics that make individuals unique (different) in an atmosphere that promotes and celebrates individual and collective achievement aligned with our values.
In Our Communities
We are committed to using our financial strength to make a difference for the people, families and communities we serve.